Well it was more like 4 hours but they tell you it will be 3 hours. Whale watching was everything we hoped it would be today (although it made me wish I had lense with more zoom). We saw about 10 different Humpback whales. Humpbacks are about 50 feet in lenght and I think it was like 80,000 lbs. We got to see a mother and calf nursing, and whales eating and creating bubble nets, and them stunning the fish, and there was some diving - no breeching but it was still truly awesome. Without further ado I'll just jump to some of the pics I took.
One of the light houses we based leaving Boston Harbor.
A blue fishing boat.
The skyline the clouds look cool.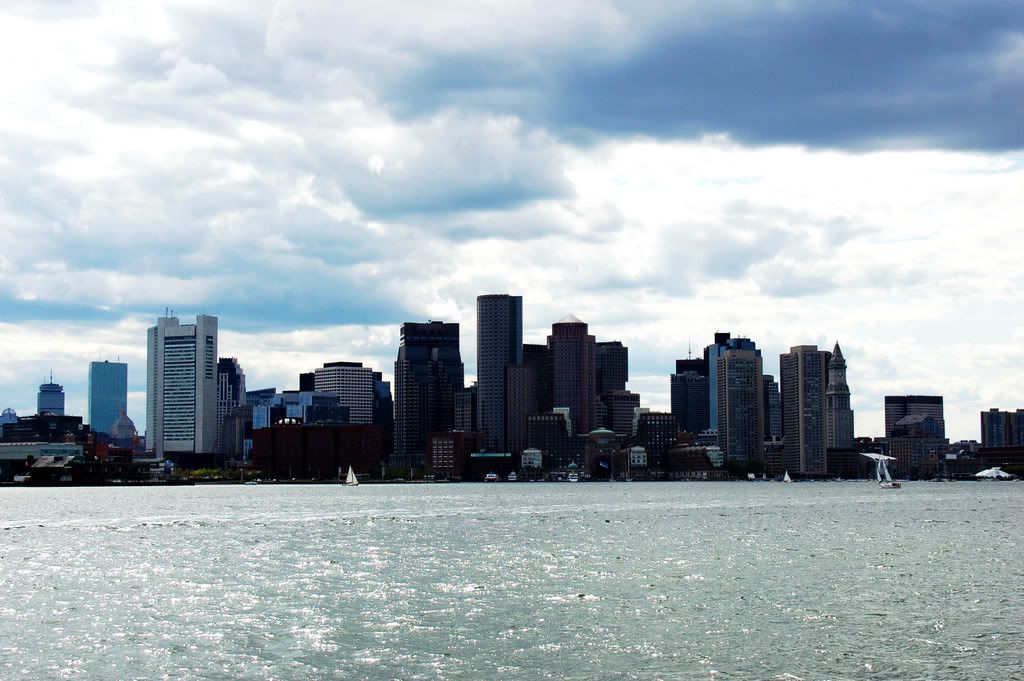 Me after I've been wind blown.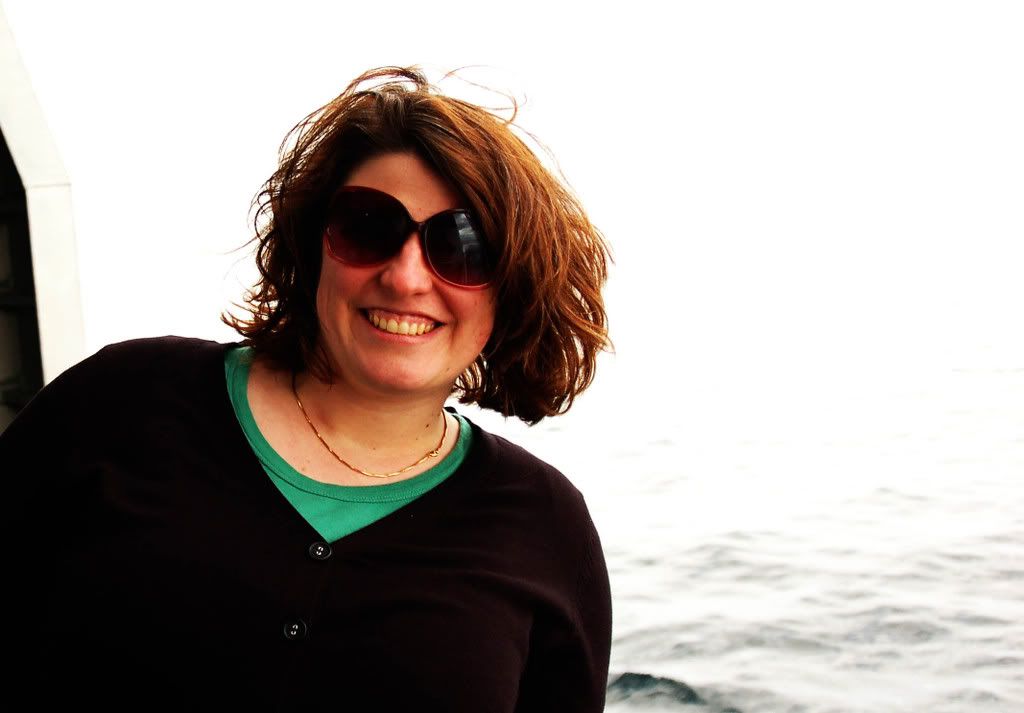 A cargo ship isn't it pretty.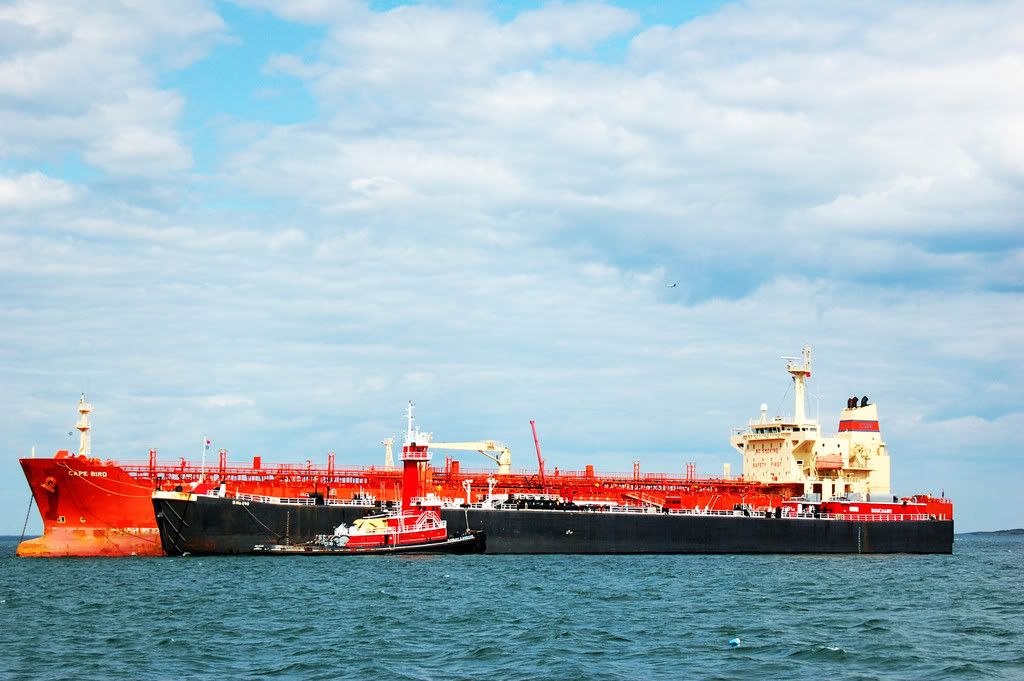 Another lighthouse.
And now for the whales. Some tail.
Mother and calf (left). The calf was nursing.
More tail. I love how they put their tails up before diving.
Feeding time. This is them eating in a bubble net the one on the right has his mouth wide open.
More tail.
Dining with birds. I love that the birds will just sit right on the whales back and eat. They also seem to eat right from his mouth.