Charms I've been making. I'm not so much a fan of the alcohol ink. it just would not stain my charms right. But I touched up with some stazon can you tell?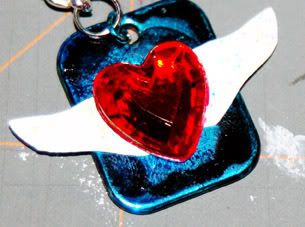 and in other exiciting news it's purple week on my color blog here's a few things I spied today. Coming soon after purple week on my
POTD blog
we'll have running from camera week, i spy week & words I read and other fun activities.